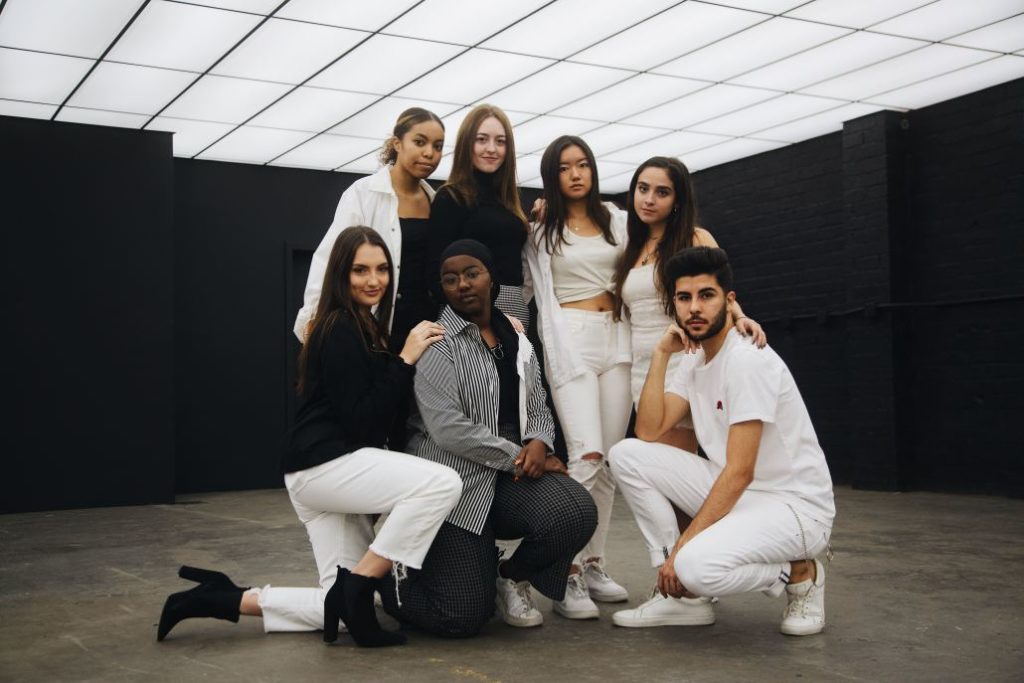 Two green beans are sorting out their first issue of a magazine covering points like music and supportability.
Co-editors in boss Gabriella Bann and Kariann Tan propelled Currant Magazine, an understudy run distribution made out of 12 editors and a staff of visual originators, late last semester and plans to distribute their first issue before the finish of the semester. Bann and Tan said they need to give a space to understudies to talk about points like nourishment and drink and D.C. occasions through a stage altogether made out of highlight stories.
"I wanted something that had more vibrancy and more color and so I thought, 'Let's start a publication that is very lifestyle and pop culture-oriented to fill that gap here at GW,'" Tan said.
The editors said that after the main version is distributed this spring, the gathering wants to discharge another issue this mid year with guidance for rookies on the most proficient method to adjust to the University and spend shrewdly on GWorld.
"We want that to be physical so they can have that sort of memorabilia of their first week at GW," Tan said. "I think it would just be a really cool thing to do."
The magazine will deal with one release each semester somewhere in the range of 50 and 60 pages, and the print versions will incorporate entries from essayists and non-scholars, they said.
The site incorporates five areas – music, style, promotion, nourishment and drink, and occasions – which Tan said is refreshed with new posts at regular intervals. The site at present highlights an audit of GCDC, a summary of the best-dressed on-screen characters at the Oscars and a blog-style post about the idea of home from the viewpoint of an offspring of separation.
Tan said they was propelled to begin the production after they made an online magazine with their companions in secondary school called Poptized.
"It influenced my decision in starting Currant, and it influenced my love in everything pop-culture related," Tan said. "I just think it's so interesting to see how people react to and talk about this stuff, and I want to provide that gateway to get to know what's happening behind the scene."
They added that individuals need to print stories identified with understudies and D.C. culture. Tan said they and Bann search for intrigued essayists and picture takers who are "very outgoing and creative."
"The kind of students that should apply to Currant should definitely be someone who doesn't stick to the status quo," Tan said. "When writing articles we kind of hope, not expect, but hope that the writers have a very different perspective on things because we want to publish articles that people are going to be like 'Woah, I've never seen that before, what are their thoughts on it?'"
Bann said that when they previously showed up nearby, they was to a great extent unconscious of D.C's. way of life scene outside of governmental issues and needs to utilize the distribution to urge understudies to investigate the city.
"Our mission is to be a creative outlet for people to express themselves and to be able to cater to the student audience," said Bann. "Just to be the creative outlet that GW is missing," Bann said.
Bann said the magazine should concentrate on distributing content identified with both GW and the whole D.C. territory, similar to cafés and exercises understudies should look at around the District.
"GW is very political, but we also have a beautiful art scene and we want to shine more light on that," they said.
Be that as it may, Bann said the legislative issues centered condition of GW's grounds won't be lost on Currant. The support area of the magazine will concentrate on the political happenings and activism nearby, explicitly fights that understudies have held or gone to around D.C., they said.
Bann included that the magazine enlisted understudies toward the start of the spring semester, and individuals are thinking about reviving the applications to apply again toward the finish of the semester.
"Anyone is welcome and currently staff consists of editors, writers and graphic designers," they said. "Currently we have closed our application, but we are thinking of reopening. Commitment level is what you make of it, but it's largely based on what the editors want."
Disclaimer: The views, suggestions, and opinions expressed here are the sole responsibility of the experts. No Biz Power News journalist was involved in the writing and production of this article.