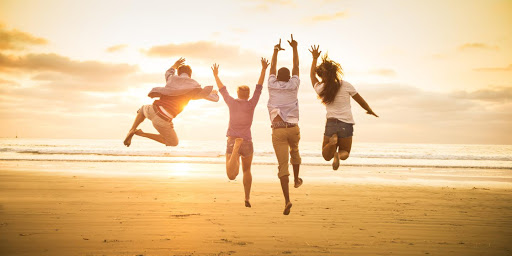 Administrator assembles exceptional conference for Wednesday, says issue is "unsettled"
Last Wednesday, Greenville County Council casted a ballot 6 in favor, 5 contradicted on a goals that would end or 'dusk' goals more than four years of age.
Seven votes would have been expected to pass, and Councilman Ennis Fant was missing.
In a letter sent Monday, director Butch Kirven required a unique gathering of the committee on Wednesday to return to the issue of a nightfall provision that would apply to the supposed 'current community standards,' or 'family values resolution' went in 1996.
Kirven writes in the letter, "The question remains open after Council failed to definitively decide the question at its last Regular Council meeting on March 4th when the plurality of six members voted to approve a 'Sunset' Resolution that would formally remove many old and outdated opinion statement policy resolutions from 'the books.'"
"Why is it the role of county council to say to one group their preferences are superior to another group's preferences under our role as a government? Private organizations can do that and that's fine – that's the American way – but as a government, equal protection under the law is the law of the land and council needs to be held to that standard," Kirven said.
"The question is does council want to continue to promote policies that exclude one group of our citizenry or another, or not."
Some in the LGBTQ people group keep on requiring the chamber to repeal the 1996 goals.
"We are constituents just like our hetero-normative brothers and sisters and so they have to represent all of us. And that resolution is the opposite of that," said Carolina Caldwell, VP of Upstate Pride S.C.
"The message that it sends is, for anyone who's considering bringing their business here, don't. For anyone who's considering moving here, don't. For anyone who lives here, recognize that your work is not done. I believe it will pass, but if it doesn't, we're not going away. And we'll show up at the ballot box. Not only to vote you out, but to run against you."
In a meeting with WYFF4's Renée Wunderlich on Tuesday, Greenville Councilman Joe Dill said they wants to contact the 1996 goals.
"It's been on the books for 24 years, it hadn't hurt anybody – now, people say it hurts my feelings that it's there, but I have other people that tell me that I like that Greenville County has taken a stand at some time in the past and said that this is a pro-family community," said Dill.
"There's churches on every corner. It's a place where, if you want to go to church, you can go to church – if you don't want to go to church, you don't have to go. Nobody's gonna make you. And I feel like if we don't show that we are a good, warm, family environment, that it's gonna turn a lot of people off and they're not gonna want to come here."
Some finally week's open remark period refered to their confidence as the explanation they need to see committee keep the 1996 goals, yet others reference confidence for instance of why the old goals ought to leave.
"Not once did he (Jesus Christ) touch on gay or lesbian, so I think if we just look at and model our lives and practices after him, I think we'll do well to create the kind of society that he envisioned, and that is that we love everyone, and be neighborly toward everyone," said Dr. U.A. Thompson, leader of the Urban Divinity School.
Gatherings SC Equality, Upstate Pride SC and are asking those in the LGBTQ people group and their partners to go to Wednesday's gathering.
In an announcement sent to WYFF4's Renee Wunderlich, SC Equality Executive Director Jeff Ayers composed:
"The Greenville County Council represents all individuals living in Greenville County including members of the LGBTQ community. This resolution should be rescinded immediately showing that Greenville is a welcoming community in South Carolina. We are thankful that the Greenville Chamber of Commerce has come out supporting the LGBTQ community and that employers in the area have made it that known as well. The council should vote tomorrow to rescind this resolution. If they don't, SC Equality's lawyers are monitoring the situation and will look at every legal option possible to protect LGBTQ citizens in Greenville County. We want to thank Upstate Pride and Pridelink for all of their work on this matter and fully support their efforts."
The gathering will be at 3 p.m. at 300 University Ridge in Greenville, South Carolina.
It will be an open gathering, however there will be no open remark period.
Disclaimer: The views, suggestions, and opinions expressed here are the sole responsibility of the experts. No Biz Power News journalist was involved in the writing and production of this article.